Palau is on guard today as the very dangerous Typhoon Bopha bears down on the small island nation from the west. Currently according to JMA winds gusting up to 260kph per hour are expected in the core of this storm.  From the Guam National Weather Service 12-20ft high storm surge
can also be expected, the worst being in bays and inlets on the east coast of the island. If you are in Palau expect conditions to rapidly go down hill through the evening hours with the worst being in the pre-dawn hours monday morning. The following schools have been listed as evacuation shelters, if your home is not concrete and or in a low lying area I would suggest moving to one of these shelters this afternoon before the storms winds start to set in. Once that occurs moving around will be dangerous and possibly deadly. Palau High School. Koror Elementary School. Midzenty High School. Maris Stella High School.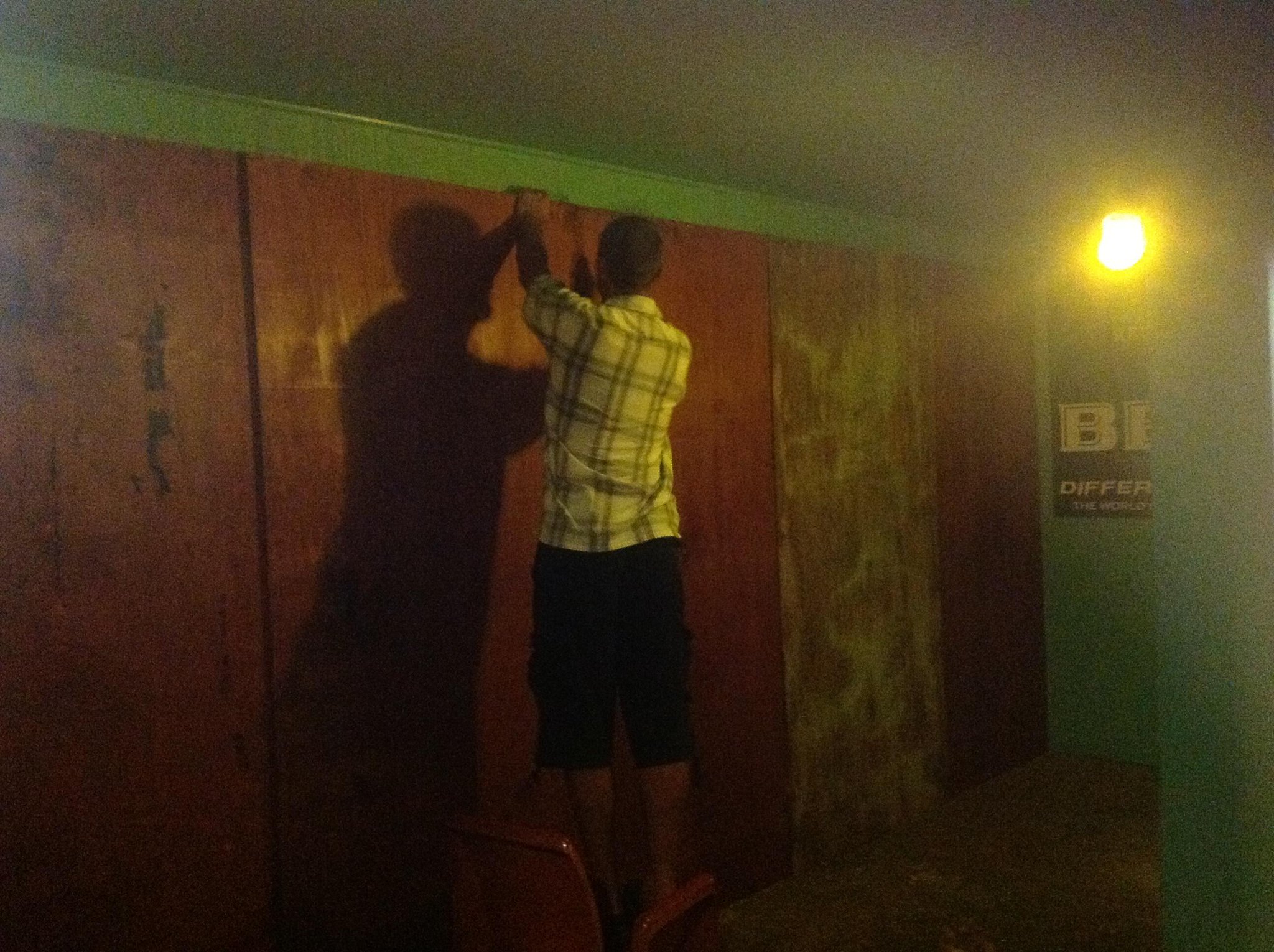 --- You can also follow our continued news updates at the following link.
http://www.westernpacificweather.com/2012/11/30/tropical-storm-bopha-26w-interactive-update/
This evening at 18Palau time or 17PST we will hold a live interactive update, please visit our
youtube channel
or stay here at the website to follow along during this webcast. Subscribe to the New Westpacwx Channel
http://www.youtube.com/user/westpacwx?feature=results_main
Complete Eastern Asia weather Updates
http://www.westernpacificweather.com/
Tropical Weather Discussion.
http://www.storm2k.org/wx/
Daily Satellite Analysis
http://www.westernpacificweather.com/daily-surface-analysis/
Follow Rob's Facebook
http://www.facebook.com/robertspetanhkworld
Email Robert at robertspeta@westernpacificweather.com Follow Rob on Twitter @Robert Speta Follow Westernpacificweather on Facebook
https://www.facebook.com/pages/Westernpacificweather/159977594036674
See us at our Partners Webpage 28storms
http://28storms.com/typhoon/
Typhoon Chaser Footage
http://www.earthuncut.tv/